ONLY $350 TO CHANGE A LIFE FOREVER !!
Become an "Endless Waves" donor!! Sponsor a board for a Tai Wātea graduate who has turned his life around, made positive changes, achieved his goals and earnt 250 points, earning his own surfboard. Support Live for More to empower him to catch endless waves for the rest of his life!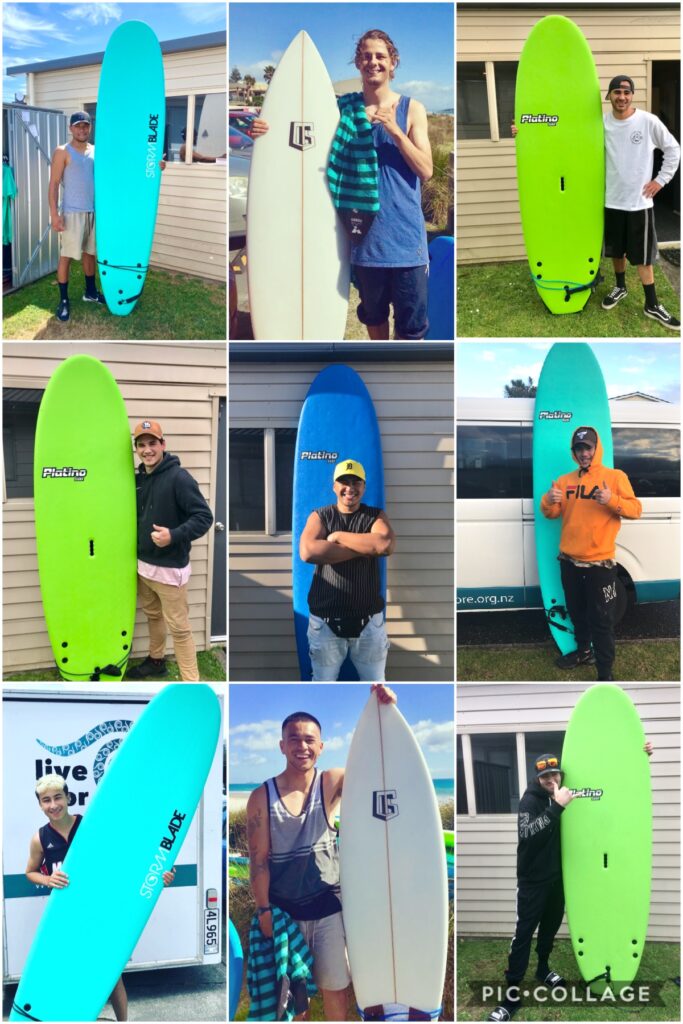 Live for More needs sponsors so we can continue to gift out surfboards to our boys when they hit 250 points through our internal point system based on positive reinforcement (proven to be an effective way to modify behaviour!).

The young men who receive these boards have worked hard with us and stayed on track for at least 6 months. We do not give away boards freely, but when they have truly earnt it and their change shows integrity and truth.

$350 sponsorship includes a new board and legrope for them so they are totally fit to go! We have personally seen in these guys' lives how having their own board and being able to surf heaps on their own has allowed further change, transformation and staying on track! Plus these young men then start teaching their whānau, kids, siblings, partners and others how to surf!

The ripple effect of these endless waves is massive!! The initial waves of freedom extend far beyond just these young men, allowing waves for so many others!

Help us continue to break negative cycles and create positive habits, passions and purpose!

For more information about sponsoring a board and changing a precious life forever, please message us on here, ring us on 07 577 6798 or email us on admin@liveformore.org.nz.