Surf Therapy
Surf therapy is a method of intervention combining surfing/surf instruction with structured individual or group activities that promote psychological, physical and psychosocial well-being. Surf therapy is different from surfing. Surf therapy takes a structured approach to surfing in order to achieve a therapeutic benefit.
At Live for More, we use surfing to build relationships with the young men outside the four walls of an office. Many of our clients have been through significant trauma in their lives and find it hard to trust people. They are usually not interested in counselling or therapy, but they are interested in learning to surf. Surfing is a way for us to break down barriers so they can get to know us in a safe way. Our programmes include surfing, but all clients also then receive 1-1 counselling, mentoring as well as group therapy sessions. Once they get to know us, they are keen to receive the clinical support and mentoring (that they so need!). We see surfing as the key that unlocks the door to these young men's lives, letting us in so we can build a healthy relationship with them and support them to make positive changes in their lives.
Surf therapy is effective because it breaks down many of the traditional barriers which can prevent people from accessing the support they need. Surfing is a non-threatening, exciting and new challenge for someone – especially if they have never considered doing it or thought it isn't possible for them. When someone tries something new and succeeds in doing it, this teaches them that they can achieve something they didn't know was possible. So just by learning to surf, their confidence, self-esteem and self-belief all grow stronger. They learn to stand up on the board, which helps them to stand up in life and believe in themselves.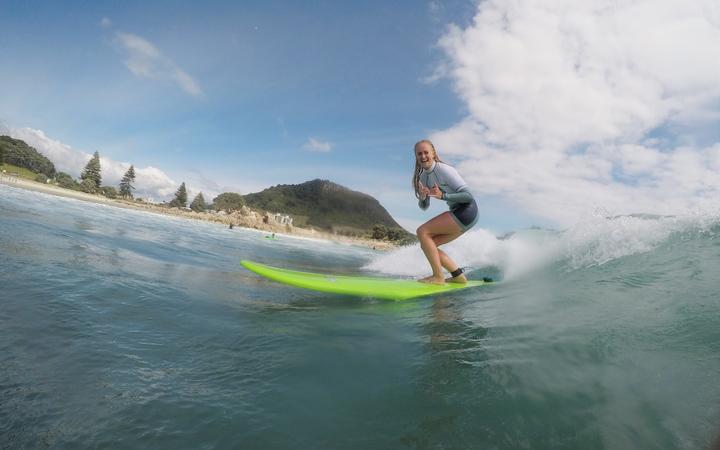 Surfing also forces you to be present in the moment, which is so healthy for your brain. When you're out in the water surfing, your brain has no capacity to be stressed about things from the past, or worried about things in the future. Surfing hijacks the brain (in a good way) and says "you're here surfing right now, focusing on this and thinking about absolutely nothing else!". Research measuring brainwave activity has shown that our brain literally changes in healthy and positive ways when we catch a wave!
There is also the obvious fact that surfing requires exercise and a person to be outside in a natural environment. Most people now agree, and more studies are showing that the effect of exercise and the natural environment on overall wellbeing is hugely positive. Many of Live for More's clients come from lifestyles where they rarely exercise or spend time outside in natural environments. So, as soon as they begin surfing regularly with us – exercising and spending time outside in a natural environment – they begin to experience these additional health benefits, not only to their physical bodies but also to their overall mental wellbeing.
---
Surf therapy around the world
Surf therapy is currently being used all around the world and plays a significant role globally in improving peoples' health and wellbeing.
Target groups include, but are not limited to:
disadvantaged children and youth
people struggling with addictions
people with autism spectrum disorder
people previously incarcerated
people with physical impairments
people with post-traumatic stress disorder
people with depression or other forms of mental illness.
The last five years have seen a rapid increase in the use of surfing as therapy for vulnerable populations. However, until now, surf therapy organisations around the world have operated primarily alone. The International Surf Therapy Organization (ISTO) is a collective of the world's leading surf therapy proponents, researchers and influencers working together to share best practice, collaborate on research, and advocate the benefits of surf therapy. Established in October 2017, ISTO's goal is to enable more people in need to access safe surf therapy programmes globally, and for surf therapy to become a widely accepted evidence-based form of care. We collaborate to help change the lives of individuals using surf therapy to positively impact physical and mental wellbeing.
Here in New Zealand, there are a handful of awesome organisations using surf therapy and we have formed a collective called Surf Therapy Aotearoa. There is surf therapy on the South Island for at-risk youth; surf therapy in Taranaki for school children; surf therapy all over the country supporting farmers to have increased mental health; plus so much more! There is no limit with surf therapy – it has the ability to transform the lives of so many who need support.

Live for More is proud to be part of Surf Therapy Aotearoa and helping grow the surf therapy sector in New Zealand.